Asphalt Paving in New Jersey
We offer driveway replacements, repairs, and paved aprons at highly competitive rates.
Want to increase your curb appeal?
Smooth, durable, and cost
effective: Discover our
superior asphalt services
Choose asphalt paving to get that Doherty quality finish.
At Doherty Home Improvements, we take pride in offering comprehensive asphalt services to meet the unique needs of our customers in New Jersey. Our team of professionals specializes in various types of asphalt, including hot mix, warm mix, and porous asphalt. We are equipped to handle a range of projects, including residential asphalt paving, asphalt driveways, blacktop driveways, and commercial asphalt paving.
We pride ourselves on our exceptional workmanship and our commitment to using only the highest quality materials. We believe in offering personalized services to meet our customers' specific needs, which is why we are the best in the area. Contact us today for all your asphalt paving needs, and let us help you transform your property into a beautiful and functional space.
Advantages of having an Asphalt Driveway
The process of producing asphalt involves combining stone and sand with an adhesive base made from petroleum products. Skilled professionals who specialise in asphalt work use high temperatures to soften, mix, and roll the mixture into a solid driveway before it cools down.
Affordability – The initial cost to install asphalt is $2 to $5 per square foot, which is significantly lower when compared to concrete and can save you on your overall driveway paving costs.
Ease of installation – Asphalt can be driven on immediately after pouring, though it takes 2 to 3 days to fully dry. This means that the installation process is quick and straightforward.
Durability – Asphalt has a lifespan of 15 to 20 years on average, but with proper maintenance, it can last even longer. This makes it a durable option for your driveway.
Eco-friendly – Asphalt is recyclable, which saves energy during the construction process. You can also reuse the asphalt from your current or other driveways to mix with the new surface.
Aesthetic appeal – Asphalt driveways can enhance the overall look of your property and increase its value if you're planning to sell in the near future. This material is a good choice if you want an appearance that matches the street.
Low maintenance – Asphalt driveway cracks and potholes are relatively easy to repair and can be done as a DIY project without any noticeable difference. Additionally, asphalt doesn't show oil stains or rust due to its naturally dark color.
Climate resilience – Asphalt is better at draining rainwater due to its porous nature. It's also flexible and less prone to cracking, especially in freezing weather.
How can
Doherty

help you?
Asphalt is a popular choice for driveways due to its numerous benefits. Firstly, asphalt driveways are highly durable and can last for decades with proper maintenance. They are also highly resistant to damage from weather conditions such as rain, snow, and UV rays, which can cause cracks and potholes in other materials. Overall, asphalt driveways offer a practical, long-lasting, and low-maintenance option for homeowners looking to improve the functionality and curb appeal of their property.

Blacktop asphalt is highly durable and resistant to damage from heavy traffic, weather conditions, and chemicals. It is also flexible, which allows it to withstand the natural shifting of the ground without cracking or breaking. Blacktop asphalt is a cost-effective option for paving large areas such as driveways, parking lots, and roads, as it is quick and easy to install. Overall, blacktop asphalt offers a durable, cost-effective, and low-maintenance option for homeowners and businesses looking to improve the functionality and aesthetic appeal of their outdoor space.
Asphalt Repairs & Replacement
Cracks, potholes, and uneven surfaces can be hazardous to vehicles and pedestrians, and repairing them can create a safer environment. Additionally, asphalt repairs or replacements can extend the lifespan of the surface and prevent the need for a full replacement, which can save property owners significant amounts of money in the long run. By repairing or replacing damaged asphalt surfaces, property owners can also improve the curb appeal of their property, which can increase property values.
Types of asphalt & their costs
The total cost of your asphalt driveway will be determined by the type you select. Opting for recycled materials can help to keep costs low, while investing a bit more can add a touch of personality to your driveway, which can serve as a worthwhile investment in enhancing your home's overall curb appeal.
Recycled or Reclaimed Asphalt

Stamped or Colored Asphalt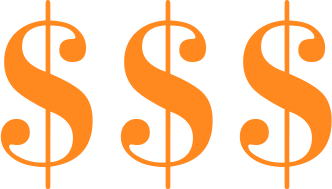 *National averages from Angi cost guides. Cost is per square foot. November 2022
Recycled or Reclaimed Asphalt
Stamped or Colored Asphalt